Multiple Intelligences Newsletter, Vol 32, No 3
January 14, 2023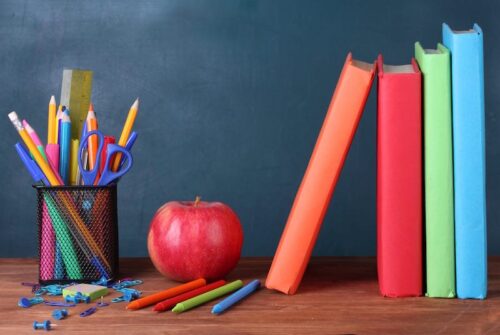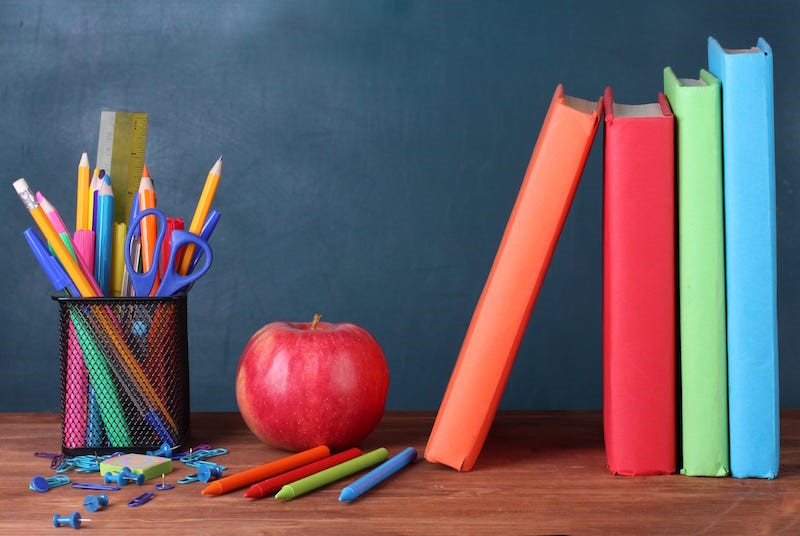 Greetings MI Fans,
This edition of Intelligence Connections features two articles, both of which highlight the value of Multiple Intelligences. The first refers to everyday use of MI and an article by Temple Grandin.
The second article, "The Healthy Break: Kinesthetics in the Classroom," that looks at the importance of exercise in learning. Margarita Mariana Falco, is by an English Language III at the EFL Teacher Training Program at Universidad Nacional de Villa María in Córdoba, Argentina and her team. It offers specific examples of how integrating the B-K intelligence into instruction can increase student learning.
How are you seeing and using MI? What questions do you have? I'd be delighted to hear from you! Please shoot me an email at trhoerr@newcityschool.org.
TOM
Thomas R. Hoerr, PhD
Facilitator of the ASCD MI PIC
MI In Everyday Life
I've always been struck by the presence of a variety of intelligences even when MI terms are not used. In explaining the virtue of MI to students' parents, for example, I often began by asking them to identify the skills that are displayed by successful people they know. No surprise (not to us, anyway), they described people who were succeeding and enjoying life from their talents in working with others, engaging in art, participating in sports or music, nurturing a garden or animals, being a scientist, knowing themselves well so that they can capitalize on their strengths, and so on. That list doesn't correspond terribly well with what is valued in schools! No, that not to denigrate the scholastic intelligences (linguistic and logical-mathematical); it is very important that students learn to read, write, and calculate well. However, it is to say that there are other ways to solve problems.
This was brought home in a recent article, "Society Is Failing Visual Thinkers, and That Hurts Us All," by Temple Grandin (NYT, 1/9/23). An autistic and a university professor, Grandin rails against traditional schooling. Here are some of her comments (the link to the article follows):
"Schools force students into a one-size-fits-all curriculum. The workplace relies too much on resumes and G.P.A.'s to assess candidates' worth."
"Today, we want our students to be well rounded; we should think about making sure that the education we provide is as well."
"I often get asked what I would do to improve both elementary and high school. The first step would be to put more of an emphasis on hands-on classes such as art, music, sewing, woodworking, cooking, theater, auto mechanics, and welding."
In talking about teams, Grandin says, "Studies have shown that diverse teams will outperform homogenous teams." Of course, I believe that applies to diversity to diversities of race, gender, and demographics as well as to a diversity of intelligences. Here's her article: Visual Thinking
THE HEALTHY BREAK: KINESTHETICS IN THE CLASSROOM
By Margarita Mariana Falco
(other authors and contributors are listed below)
Current trends in education place emphasis on helping students be flexible and autonomous learners. Accordingly, scholastic researchers agree that it is the instructor's job to help them overcome common challenges in their present educational environment, and train them for their future workplace.
Instructors in present day society should be aware of the importance of creating a classroom atmosphere where good thinking empowers students to face the challenges posed by today's society and the advances in technology and communication. Also, and equally important, is the need to create an environment where students are provided with opportunities to minimize sedentary time. The World Health Organization [WHO] (2019) stated that "health is a state of complete physical, mental and social well-being and not merely the absence of disease or infirmity (para. 1)." One of the direct challenges to good health is INACTIVITY. Learning about the fundamental value of movement in our lives, internalizing and reflecting on how a healthy body makes an essential contribution towards learning, working and, even, to relating to our fellow beings, will help us react against sedentary behavior.
A large number of studies have proved the value of exercise in boosting academic success at school, among them Dwyer, Sallis, Blizzard, Lazarus, & Dean (2001) and Donnelly and Lambourne (2011). As movement does influence the brain, it is essential that instructors should support the introduction of more movement in the learning process. Apart from the many benefits in terms of health that exercising brings about, and its already established connection with learning, incorporating movement-oriented activities in the class can boost the development of the bodily-kinesthetic intelligence. Even though in many teachers have been introducing varied in-class activities to cater for students' differences, the kinesthetic intelligence tends to be neglected or oversimplified by, for example, asking students to stand up and stick a poster on the wall.
These pressing issues led a group of researchers from the English Teacher Training Program, Universidad Nacional de Villa María (UNVM), Córdoba, Argentina, to further research the topics while deepening their knowledge and practices in relation to the Multiple Intelligences theory, the teaching for understanding framework, visible thinking, cultural forces and thinking dispositions to give students' a more empowering role in their learning process. The main objective of their studies was to promote thinking dispositions and put the Multiple Intelligences at work to help students avoid the negative consequences of prolonged sitting. Devoting about 6 or 7 minutes for a short class break to allow students stretch their muscles and recover energy levels will help them continue with their classwork with a more active mind and body, and will certainly allow kinesthetic students the opportunity to feel more fit in the classroom culture.
With this objective in mind, 6 sets of exercises were then designed, each set comprising different exercises targeting different parts of the body. Below is the description of some of the exercises from one of the sets. Readers interested in all the sets are welcome to inquire about them at email contact provided.
Set of Exercises Nº 1.
Warning: Before starting, check everybody has comfortable space to do exercises. Remind participants to keep good posture, holding their body correctly whether standing or sitting.
Standing initial position:
Stand with upright trunk, parallel feet pointing forward, shoulder width apart. Relax shoulders, arms by the sides of your body. Contract abdominal muscles. Head in upright position, eyes looking straight ahead.
Sitting initial position:
Sit with upright trunk, head in upright position, eyes looking straight ahead. Feet on the ground, shoulder width apart, toes pointing forward,. Keep sacrum on the seat. relaxed shoulders, arms by the side of your body. Contract abdominal muscles.
N°1 Head, Neck and Shoulders
The exercise can be done from the sitting or standing initial position. Head upright facing forward. Flex the neck slowly towards the right shoulder, keeping the shoulders relaxed. Rotate the neck down so the chin comes near the chest, and then up, toward the left. shoulder. Return to initial position. Do the reverse movement slowly until returning to initial position. Repeat the series 3 times.
Nº 2 Arms and Hands
The exercise can be done from the sitting or standing initial position. Stretch arms up; with palms upward, entwine fingers. Hold for 8 s to the maximum extension. Lower arms and relax. Repeat the exercise 3 times.
Nº 3 Back and Hip
From the standing initial position, place hands on the waist. Move hips to the left and hold for 4 s. Then, slowly move them to the opposite side, and hold for 4 s. Return to the initial position. Repeat the series 3 times.
Nº 4 Back and Hip
From the standing initial position, place the right hand on the waist; extend left arm over the head while the trunk bends to the right. The left arm follows the movement of the trunk. Keep the head relaxed. Incline to the right as much as possible, without moving the hip. Hold for 4 s and return to the initial position. Repeat on the opposite side and hold for 4 seconds. Return to the initial position. Repeat the series 3 times.
Nº 5 Legs and Feet
From the standing initial position, with the right hand hold on to the back of a seat. Stand on the right leg, well-stretched; flex the left knee slowly upward. Hold the foot with the left hand, heel next to the buttock. Both knees should be in light contact, facing front. Hold for 4 seconds maintaining balance. Return to the initial position. Repeat the exercise with opposite leg. Repeat the series 3 times.
The introduction of a healthy break in class introduces a new paradigm in classroom management, which can undoubtedly help strengthen the connection of students' body and mind and enhance the teaching-learning process. It also poses further challenges to instructors to try to find novel ways of introducing bodily moments in their class design. They will certainly prove their efforts rewarded.
Authors: Ancarani, Marta; Buffa, Fiorella; Cagnolo Gustavo; Cerrato, Gimena; Falco, Margarita Mariana; Gómez, Rocío; Oliva Cúneo, Ana Rita; Pérez, Patricia; Roberto, Evangelina; Saine, Daniela; Sobarzo, Gonzalo; Zuin, Cintia. Members of the Research Team: Teaching for Understanding: The Introduction of the Healthy Break in the Culture of Thinking (2018-2019). Instituto Académico Pedagógico de Ciencias Humanas de la Universidad Nacional de Villa María
References
Donnelly J. E., & Lambourne, K. (2011). Classroom-based physical activity, cognition, and academic achievement. Preventive Medicine, 52, 36-42.
Dwyer, T., Sallis, J. F., Blizzard, L., Lazarus, R., & Dean, K. (2001). Relation of academic performance to physical activity and fitness in children. Pediatric Exercise Science, 13(3), 225-237.
World Health Organization [WHO]. (2019). WHO remains firmly committed to the principles set out in the preamble to the Constitution. Retrieved from https://www.who.int/about/who-we-are/constitution.
This network is sponsored by ASCD as part of their effort to improve the quality of education for all children.
ASCD PICs (Professional Interest Communities) are member-initiated groups designed to unite people around a common area of interest in the field of education. PICs allow participants to exchange ideas, share information, identify and solve problems, grow professionally, and establish collegial relationships.
You can learn about ASCD's networks, publications, conferences, workshops, and the dialogues sponsored by ASCD at www.ascd.org. You can also register for the free, daily ASCD SmartBrief.