Multiple Intelligences Newsletter, Vol 28, No 8
May 23, 2019
Greetings MI Fans!
We typically think of MI as a tool to help preschool and K-12 students learn, and that makes a lot of sense. What could be more logical than enabling students to learn through their intelligence-strengths? Yes, students need to master the 3 R's, but capitalizing on their MI offers them more ways to learn.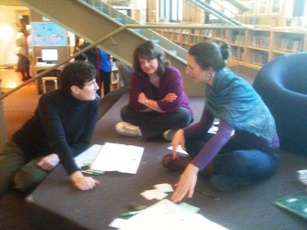 But the power of MI is just as valid with adults. Our MI Profile doesn't cease when we graduate; regardless of our age, some of us learn better by reading, some through hands-on, bodily-kinesthetic doing, others though music or visual art, and so on. Indeed, sometimes the clash between how we are taught and how we learn is less salient when we are adults because we have the latitude to choose how we learn (unlike in a traditional school situation). Or we have chosen a job/profession that taps into our intelligence strength(s) so, again, the dissonance between how we learn and how we are taught is less salient.
Using MI with adults, i.e., in a university setting, is addressed in this issue of Intelligence Connections in an article by Dr. Doris Buckley, Director of Koinonia Early Childhood Center in West Newbury, MA. I am confident that you will find it a very interesting commentary.
Indeed, spurred a bit by her writing, I used MI in a graduate class that I taught this spring at UM-St. Louis. For years in my university teaching, I assigned articles, and students were to respond by writing a paragraph or two with their reactions. Well, after reading Buckley's article, I decided it was time to practice what I preach, so this spring I gave students the option of using a non-scholastic MI in their weekly reaction. It was a treat!
Ten of the 19 students used MI in letting me know what they thought. Most were spatial – drawings, diagrams, even some photos with captions – though a couple did poems and one sort of rapped a response! I could easily determine the degree to which students grasped the content; it was obvious what they understood and the questions they posed. Later, in reflecting about this, most of the group concurred with what Buckley notes in her article below: The students felt that they learned more by responding non-linguistically. And I learned, thought a bit differently, from their reactions too! I am teaching a graduate seminar this summer and will offer some MI options.
How about you? Do you use a non-scholastic intelligence to learn when given the opportunity? Would you have been a stronger learner if this kind of opportunity had been available to you when you were younger? I'd be pleased to hear from you!
TOM
Thomas R. Hoerr, PhD
Facilitator of the ASCD MI Network
Scholar In Residence, UMSL
Emeritus Head of the New City School
MI With Adult Learners
Multiple Intelligences Matter
by Doris L. Buckley
Multiple Intelligences matter. Whether you work with preschool children or adult learners. For the past two decades I have lived and taught in both worlds. I am the Director of Koinonia Early Childhood Center that is structured around MI Theory as well as serving as a college instructor, teaching in the Psychology and Education Departments for a community college. Teaching strategies that center around the unique MI profiles of each student impacts their ability to engage in classroom content and instruction. This is true for adult learners as well as children.
The use of multiple intelligence-based teaching strategies for children is well documented (Armstrong, 2018). The application of multiple intelligence theory in higher education is an area with more limited research and resources (Shearer, 2007). As an advocate of Multiple Intelligences for decades, I decided it was worth exploring and offers an additional positive contribution to the large body of evidence that supports the application of Multiple Intelligence Theory to all areas of one's life and work (Gardner, 2011; Hoerr, 1994).
I recently engaged in interviews of part-time instructors at the community college where I teach. In the past decade we have seen a shift in higher education. There seems to be more of a focus on scholarly activities than on teaching ability (Felton et al., 2016). Teachers at the college level, regardless of rank, are often hired because of their expertise in the field and not necessarily on their ability to teach (Young & Celli, 2017). Maybe not surprisingly, instructors of psychology, philosophy and education, as well as an art instructor were very articulate in their knowledge of multiple intelligence theory and how they integrated it into their classroom structure with college students. Half of the instructors I interviewed, however, had very little or no knowledge of multiple intelligence theory. These instructors taught math, statistics, public speaking, history and government, and sleep technology.
All of the instructors I had the privilege of interviewing were sincere in their attempts to ensure their students' success. A statistics professor shared with me that he often uses coin tosses to teach probability and the instructor of government brings in government officials so that students can see the real-life application of what they are learning. Both are examples of how methods used to engage different intelligence areas are going to bring about greater student engagement and success.
Neither of these instructors had heard of multiple intelligence theory prior to our interview. They both shared that they recognize that sometimes it is beneficial to offer activities to students that are different than their typical classroom structure focused on lectures and assessments. A couple of weeks after my interviews were complete I saw one of the instructors (without prior MI knowledge) in a meeting. He was so excited to share with me that he knew his strengths…he had completed a multiple intelligence profile on himself because of our time together. He wanted to learn more, and he recognized that there were so many other strategies he could try! As I analyzed my interviews, overwhelmingly the lecture method was most commonly cited as the primary teaching strategy. This was much less the case, however, for those with a multiple intelligence framework.
I have had great success utilizing a multiple intelligence approach in my classes for adult learners. Students report that my classes are enjoyable and that they look forward to class each week. Yes, students showing up matters! Especially for night classes at a community college, there are many demands on students' time. A significant percentage of students are raising children and working full-time in addition to pursuing their college degree. If students attend classes, they are more likely to succeed in their educational endeavors. Another common measure of educational effectiveness in higher education is retention rates. Courses where students are engaged in the learning process have higher retention rates (Felton et al., 2016). I have seen this first-hand with strong retention rates in my courses. This has also been the experience of a colleague of mine who also uses an MI approach to her teaching. Do I still use the lecture method? Yes, as a linguistic learner, I love talking and the power of words! However, I recognize that my class is diverse with a wide range of intelligence profiles. It is my goal as their teacher to teach the content in as many ways as possible and allow students to represent their knowledge in a multitude of ways.
The space of college classrooms is a challenge at times to engage in activities that will allow students to participate in a variety of intelligence areas. I often find myself alternatively opening my door to allow students to spread out into the hall for certain activities and closing the door at times mindful of the noise level in my classroom. For new college instructors there is a fear of engaging in strategies that would disrupt the perceived expectations of their roles. A new conversation needs to happen and the isolation of instructors across the education continuum needs to be addressed. Teachers rarely talk with other instructors about pedagogical strategies.
Teachers at every level want to see their students succeed. There needs to be support for instructors to engage in conversations with colleagues as well as professional development opportunities to learn more about the ways in which a multiple intelligence approach will strengthen their pedagogy. Developing and deepening our understanding of multiple intelligence theory and its application in the classroom helps us become better teachers which then in turn helps our students meet their goals in and out of the classroom. Whether we are teaching children or adults, multiple intelligences matter!
Readers who wish to continue the dialogue may contact Doris Buckley at dlynnbuckley@gmail.com.
References for Multiple Intelligences Matter

Armstrong, T. (2018). Multiple intelligences in the classroom. (4th ed.). Alexandria, VA: Association for Supervision and Curriculum Development.
Felton, P., Gardner, J., Schroeder, C., Lambert, L. & Barefoot, B. (2016). The undergraduate experience: Focusing institutions on what matters most. San Francisco, CA: Jossey-Bass.
Gardner, H. (2011). The theory of multiple intelligences: As psychology, as education, as social science. Address given on the occasion of his receipt of an honorary degree from Jose Cela University in Madrid, Spain and the Prince of Asturias Prize for Social Science.
Hoerr, T. (1994). How the New City School applies the multiple intelligences. Educational Leadership, 52(3), 29-33.Retrieved from this link at ascd.org.
Shearer, B. (2007). The MIDAS: A professional manual. Kent, Ohio: M.I. Research and Consulting, Inc.
Young, N. & Celli, L. (2017). The power of the professoriate. Madison, WI: Atwood Publishing.
The Spatial Intelligence
Here's an interesting article about the relationship of drawing to memory: The Science of Drawing and Memory: Drawing & Memory (Folks who are strong in the Spatial Intelligence will read it and think, "Well, of course!")
The article notes that this connection is not because the drawing is tapping into a particular "learning style," and that's true because learning styles and MI are not the same. Howard Gardner notes: "A learning style is a habit, presumed to be manifest across a variety of contexts whereas the Multiple Intelligences are presumed to be distinctive cognitive capacities."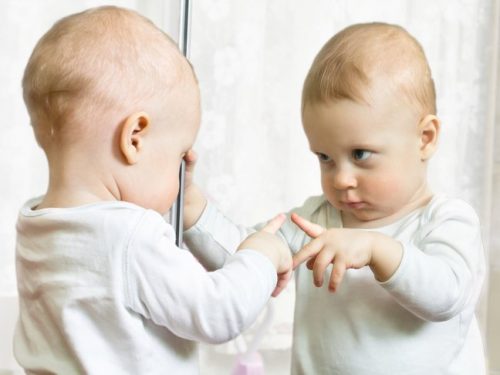 The Intrapersonal Intelligence
The Intrapersonal Intelligence, knowing yourself, understanding your strengths and weaknesses is, in my mind, the key intelligence. Don't misunderstand: Each of the Multiple Intelligences is important. But a strong Intrapersonal Intelligence allows us to know how to use our strengths and how to develop our weaknesses.
Here's a relevant article by Adam Grant, "How Your Strengths Can Sometimes Become Weaknesses" – reactions are welcome!
ASCD
This Professional Interest Community is sponsored by ASCD as part of their effort to improve the quality of education for all children. ASCD PICs are member-initiated groups designed to unite people around a common area of interest in the field of education. PICs allow participants to exchange ideas, share information, identify and solve problems, grow professionally, and establish collegial relationships.
You can learn about ASCD's networks, publications, conferences, workshops, and the dialogues sponsored by ASCD at http://www.ascd.org. You can also register for the free ASCD SmartBrief.
Questions or comments? I'd like to hear from you! Please send me an email at trhoerr@newcityschool.org or contact me here.