Multiple Intelligences Newsletter, Vol 32, No 4
March 9, 2023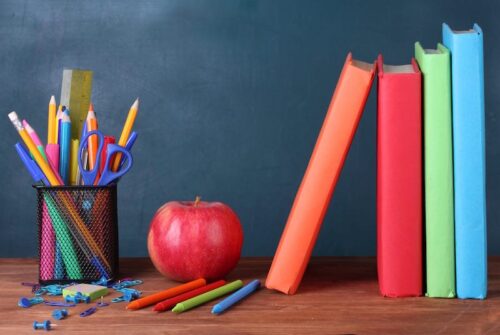 Hi MI Fans,
Are you ready for Spring Break? A break should be a time for some reflection and relaxation, not simply catching up on tasks, so with the gift of some extra minutes, how about stepping out of your dominant MI? Yep, why not carve a 90-minute block or two so you can engage in an intelligence that isn't your forte? (Me? I live linguistically so I'm going to pursue my Spatial intelligence by viewing some visual art.)
How about you? If you get a chance, I'd love to hear about your forays into a different intelligence.
TOM
Thomas R. Hoerr, PhD
Facilitator of the ASCD MI PIC
A Job Opening
Might you or a colleague be interested in applying to be the CEO of the Howard Gardner MI Charter School in Scranton, PA? I recently talked with the current CEO, Marie George, who is retiring, and I was quite impressed by her and the school. Here's a notice about the position.
Howard Gardner Multiple Intelligence Charter School Chief Executive Officer (CEO)
Position available July 1, 2023. The Howard Gardner Multiple Intelligence Charter School is seeking an experienced, inspirational, and innovative leader committed to the School's Values and the multiple intelligences "MI" Mission and Vision. The Chief Executive Officer is ultimately responsible for promoting a rigorous educational program while providing strategic oversight and involvement in school operations, financial sustainability, and institutional advancement. For more information about this position and the requirements for applying, please view the CEO profile. Electronic applications may be submitted to CEOSearch@myhgsd.com.
The Howard Gardner Multiple Intelligence Charter School (grades K-8) is located in Scranton, Pennsylvania.
MI can be a powerful teaching tool!
Using MI gives learners more pathways to acquire skills and gain information. When I talk about MI and pedagogy, I usually draw from my experiences leading the New City School in St. Louis, MO. There we used MI to teach traditional scholastic subjects. Our students learned about MI and they learned through MI; because of MI and our incredibly talented teachers, our students were enthusiastic and joyful learners. (I often wished that I had attended New City School!)
But MI can be applied to teach for understanding in any skill or area, including teaching of religion. In my book, Taking Social Emotional Learning Schoolwide: The Formative Five Success Skills for Students and Staff, I noted the work of Jen Holshouser and Stephanie Bowman, teachers at St. John Lutheran School in Ellisville, MO, in using the Formative Five to teach religion. They did this by examining the Formative Five principles (empathy, self-control, integrity, embracing diversity, grit) in Bible stores and people and used MI to help students learn.
This issue of Intelligence Connections features another look at how MI can be used to teach religion. Barbara Bruce, a retired Director of Christian Education, shares her experiences.
The Most Exciting Teacher/Learner Training
By Barbara Bruce
I have always been an educator. While other kids were playing house, I was playing school. This love of challenging minds has worked for the teacher in me from pre-school to college and seminary. One day I received a phone call from a fellow educator that changed/broadened the way I approach my teaching/learning experiences. My friend said (and I quote,) "I have just come from the most exciting teacher training I experience that I have ever been to." I couldn't wait to hear more…
I had been teaching and planning for education in my church for a number of years and enjoyed trying new ways of engaging children and adults. My introduction to MI just exploded my thinking and teaching process. Some of Gardner's work was relatively easy to incorporate into my lesson planning, but I had no idea what lay ahead.
The woman in charge of our day care center at the church and I planned an MI experience for her students and a second event for my elementary aged students. The first event had the children enter the room with NO instructions. We waited expectantly as the children looked around the room. We were astounded when they were each drawn into one of the exploration stations we had created. Some went immediately to puzzles, some to music, some to the nature station, and some chose to work alone; others with partners or in a small group activity.
That experience not only was a learning experience for me, but also opened new opportunities to spread the word of this knowledge to writing a curriculum series, with lessons created for each of the eight intelligences, opened a pathway to teaching around the country. This amazing concept is NOT only for children. At a teacher training event in Arkansas, the director invited me teach an evening session on MI. I was excited and watched as teacher/students experienced a new approach to teaching. A gentleman approached me the following day and said (again I quote), "This is a crusade for you, isn't it?" I agreed, and he said, "I could hear your armor clanking."
At another event, after a full day of experience of MI in "teacher training," a young woman approached me after class and with tears in her eyes and said (my third quote), "I always thought that I was dumb; you helped me to see that I just learn differently." Amen and Amen…
Among the most exciting things I have done, in my adventure with MI is taking Gardner's work to colleges and seminaries. I created a prayer experience based on MI. At first the students were not quite sure what I wanted them to do. Once they got into this whole prayer venue, their responses were exciting as they shared ideas and possibilities. As they worked with each intelligence as a prompt for prayer, they began to see for themselves that we can pray in a variety of ways and discover how prayers can be very expressive and/or insightful.
SOME IDEAS FOR EXPLORING PRAYER THROUGH MI
Verbal Linguistic – create a prayer that expresses YOUR interaction with God.
Logical Mathematical – create an "acrostic prayer" from the letters P.R.A.Y.E.R.
Bodily Kinesthetic – create a hand prayer with each finger addressing a specific meaning: pinky finger – pray for the children of the world/ or a specific child; ring finger – pray for those you love most; pray with the tall finger for the leaders of this church/ this country/our/world; index finger – pray for your surroundings; press your thumb into your palm as you ask God for protection and help.
Visual Spatial – create a symbol/color for each person you pray for (praying in color).
Musical Rhythmic – select a hymn and say it/sing it as a prayer.
Naturalist – pray for your environment/for our planet.
Intrapersonal – pray your very personal conversation with God.
Interpersonal – pray with others.
These are IDEAS only. The more you get involved with different ways of praying, you may have different ideas. The point is that MI provides the structure and is the best tool I have found for making teaching/learning exciting. This is but one of (at least) 100 ways to incorporate MI in your teaching/learning. May it be so…
Barbara Bruce was (she is now retired) the Director of Christian Education at Rush United Methodist Church in Rush, NY.
She notes, "Both the Day Care and my SS teachers were totally hooked on MI!"
This network is sponsored by ASCD as part of their effort to improve the quality of education for all children.
ASCD PICs (Professional Interest Communities) are member-initiated groups designed to unite people around a common area of interest in the field of education. PICs allow participants to exchange ideas, share information, identify and solve problems, grow professionally, and establish collegial relationships.
You can learn about ASCD's networks, publications, conferences, workshops, and the dialogues sponsored by ASCD at www.ascd.org. You can also register for the free, daily ASCD SmartBrief.