Podcast: An Imperfect Leader Podcast
June 6, 2023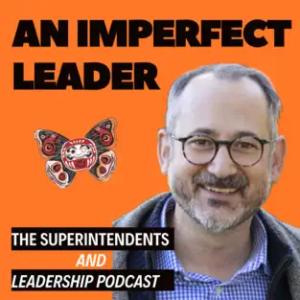 Every Head of the Seven Headed Dragon Matters: Dr. Tom Hoerr Talks About Multiple Intelligences and the Instance He May Have Omitted One
In this episode, Tom Hoerr talks about both the theory and practice of Multiple Intelligences, and Peter Stiepleman, the host, shares Tom's influence on him as a learner and leader.
An Imperfect Leader: The Superintendents and Leadership Podcast, is a series where leaders look back at decisions they made and ask themselves:
What happened?
What got overlooked?
What did you learn about relationships or what new relationships were formed?
What frustrated you?
What could you have done differently?
And in the end, what was something good that came out of the experience – because it is through our mistakes where our greatest learning takes place.